Before and afters, don't you just love them?
The laundry room- phase 1:
I could have – sorry bro– called this article… Does anyone know where the floor is?
In this laundry room the pictures speak for themselves:
This place had been presented to me as the laundry "from hell"! For a start, this is what it looks like after two hours of sorting, and one hour of cleaning.
Being in paradise, will happen after the next phase.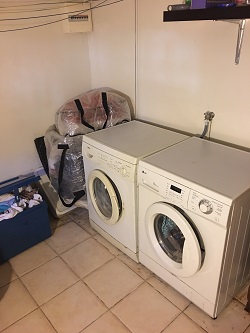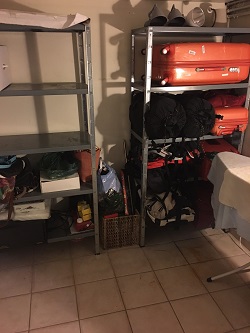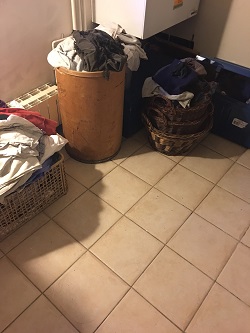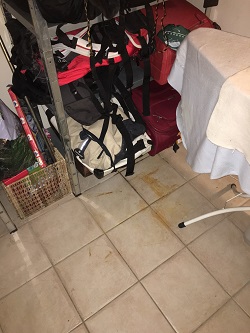 What is needed to optimise this room to complete the before and after would be:
a basket per person living in the home, so each family member can bring folded laundry up to his/her bedroom
hangers for clothes coming out of the washing machine, they will dry without wrinkling,, and can be directly put away in the closet- no tshirts collapsing from shelves.
three dirty laundry baskets (whites, colours, delicates) near the machines– If we keep only the essential (What we like and what we really use), There are less things to manage, wash and store!
Now, I'm going home– I want to do the laundry too!