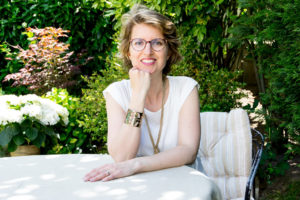 Before becoming a home organizer, I wasn't a very tidy person, I couldn't care less about organizing the space I was living in, all I loved doing was travelling.
With the birth of our dear son, and all the havoc that came with it, I had an aha moment: something just had to change (I couldn't stand all the toys and leftover mashed potatoes on the floor!), I wanted to upgrade our "chaotic and sad looking appartment " to a "5 star hotel"!
But how could I get positive results without it taking up all my time? What new habits could I take to optimize my organisation, without it becoming overwhelming?
After training as a home organizer, testing solutions in my home, at my friends' and my neighbors' homes, I wanted to become a professional home organizer.
I really like helping my clients see how they can better their living space, according to their needs and with long-term solutions, for a more efficient and relaxing home!
If you need the help of a home organizer, contact me !