Wearing a homemade mask may sound like a silly idea, but it isn't! It could help stop the Covid-19 epidemic as shown in these graphs.
Watch the video at the bottom of this article to make your homemade mask from fabric you have at home, and without having to sew!
Researchers from the University of Cambridge tested homemade masks after the aftermath of the 2009 H1N1 flu pandemic.They were made out of tshirts. Eventhough surgical masks stopped 15% more particles than DIY masks, scientists were surpises by how well coton masks performed. Wearing a mask is better than wearing no mask, they concluded.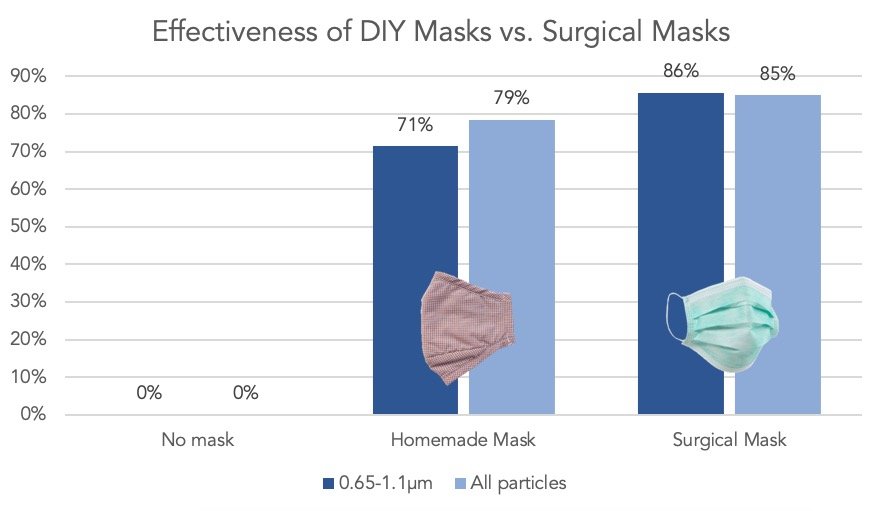 Scientists from the Netherlands advise us to wear homemade masks made from dishcloth.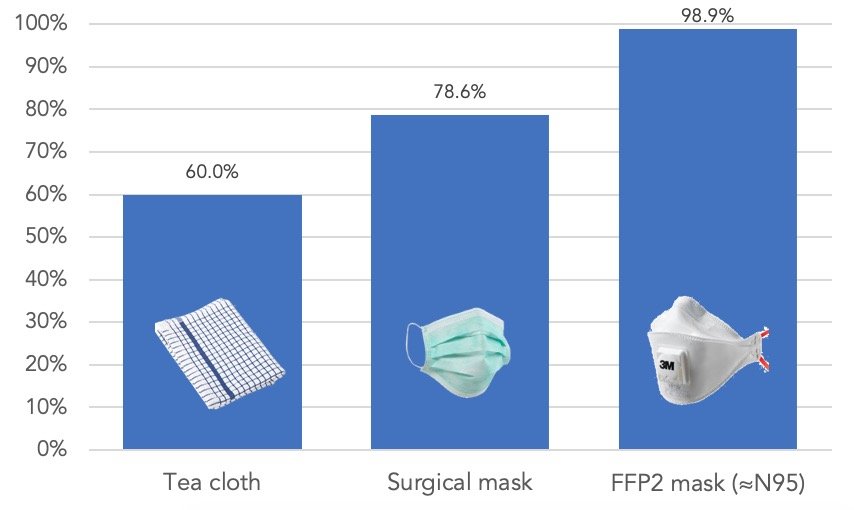 Here is a video to make your own homemade masks with a tea towel. No sewing needed!