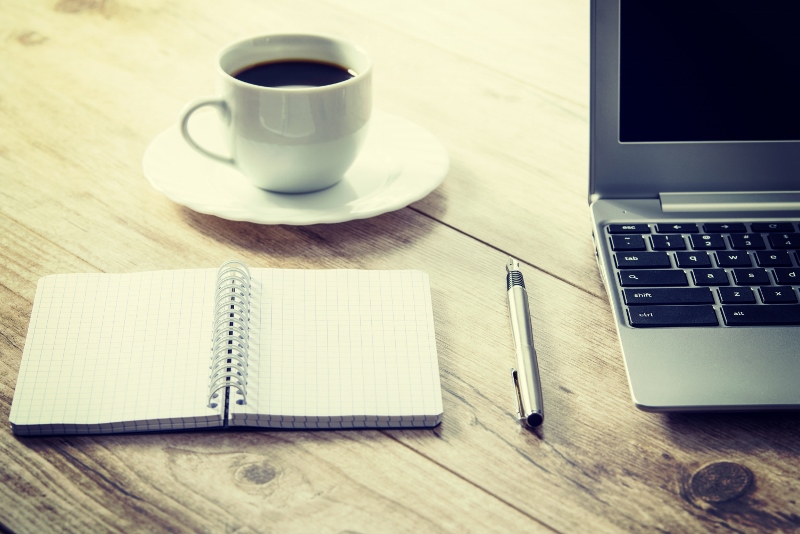 Working from home can be a challenge. Here are a few things to think about to help you organise your space:
Can I have an entire room,  just a desk area, or is there no place I can dedicate completely to working from home?
When will this space be used? Rather in the evenings or during the day? If it's during the day, move closer to a window. For the evening choose the right lighting so as not to tire your eyes.
Who will be at home while I work? Can I work properly in the living room if my roommate or spouse, or children are there? Or do I need a fallback solution to concentrate and / or make phone calls?
Who will use this office?
Working from home, what material do I need? A computer, printer, filing room, supplies, electrical outlets, wifi connection, billboard, books?
What will my work schedules be?
What are my goals? Once I know what my goals are, I need to list what my tasks to do are this month, this week, and today.
Personally I adopt the solution of the flying office. That is, I only take the material I need (usually my computer, my diary with my to do list, and my phone), and I move to the best place;
when I need all my files, to sort mail for example, I settle in front of my bookshelf, where all my files are easily accessible.
if I need to isolate myself from the rest of the family I use a side table in my room,
during the day I sit at the dining room table bathed in natural light,
and in the evening I put my flying desk in my storage bookcase, out of site, out of mind in seconds!
So even with little space I can work efficiently from home, without cluttering my living space. And I can move on once I'm done! Come on, it's time for apéro!