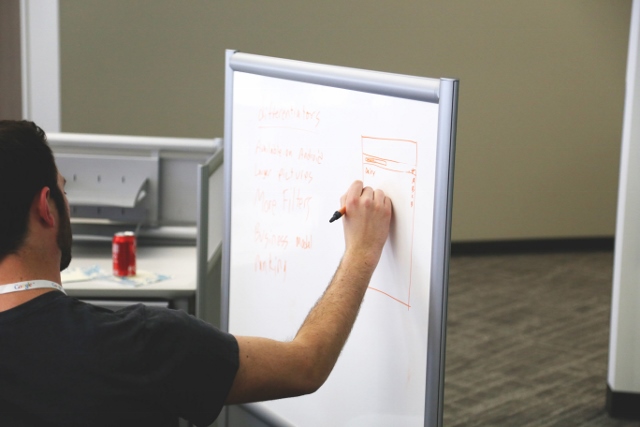 Dress the part! Choose in advance the outfit you will wear, adapted to the venue.
Train, and if you can, get feedback from someone you trust can help you.
Stress isn't always visible. Even if it's to varying degrees, most people are stressing out, and we don't notice it. It's the same for you. Even if people did notice, they wouldn't blame you!!
You don't need to look straight into people's eyes. Look at their eyebrows , their nose, their hair, or shoulders, you'll see, no one will notice. And it will allow you to focus your energy on your emotions and what you have to say.
And precisely, talking about the content, organizing your main ideas and keeping them on a sheet of paper, will help you in case you forget what you wanted to say.
One more thing: you might have liked the experience, and want to start again soon!
If you are looking for more help towards success, read this!