Why should I sort through my beauty products today ?
Just like the products you have in your fridge, make up has an expiration date. Why? Because chemicals deteriorate, with a risk of irritation or inefficiency . So sort the products you have in your bathroom and makeup bag !
Here is a list of the average storage time for the beauty products you have at home:
Moisturizers and creams : from 6 to 12 months
Anti-aging creams and sunscreens : from 6 to 12 months
Mascara : 3 months
Lipstick : 2 years
Gloss : 1 year
Powders, eyeshadow and blush : 2 years
Foundation : 1 year
Nail polish : from 1 to 2 years
Perfume : from 8 to 10 years
Buying all this is expensive! How can you make sure none of it will be wasted?
The first thing to look at is this small pictogram. 

If it says 12 M, it means you can use it for 12 months after having opened it.  And if you are up for it, use a marker to note when each product was opened. Personally I believe an anti-aging cream that has lost some of its effect is no big deal. But not knowing when you first used your sunscreen, on the other hand, would be more detrimental to your health!
In your fridge, keep unopened or less often used products . Because heat activates bacteria proliferation, putting make up in the fridge will protect active substances and preservatives.
Clean and dry your hands before use. Conscientiously put lids back on to protect from air and dampness.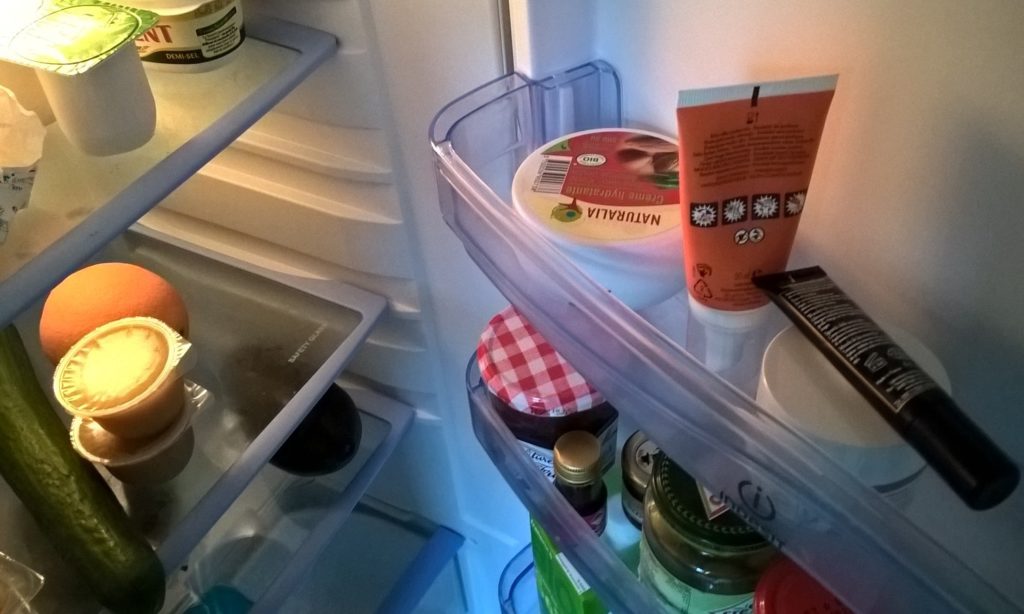 Make sure you finish a tube before opening another one, this is especially true for mascara, that oxidizes quickly! To avoid infection, do not share mascara! If you have very sensitive eyes, you can use an additional brush that you wash after each use, to keep the original brush "bacteria free".
My advice when buying cosmetics: look for a tube of cream, ideally with pump, to avoid putting your fingers in a jar of cream (some of you might use a spatula). A product that doesn't often come into contact with air, needs less preservatives, which means less on your skin, and a longer lasting item!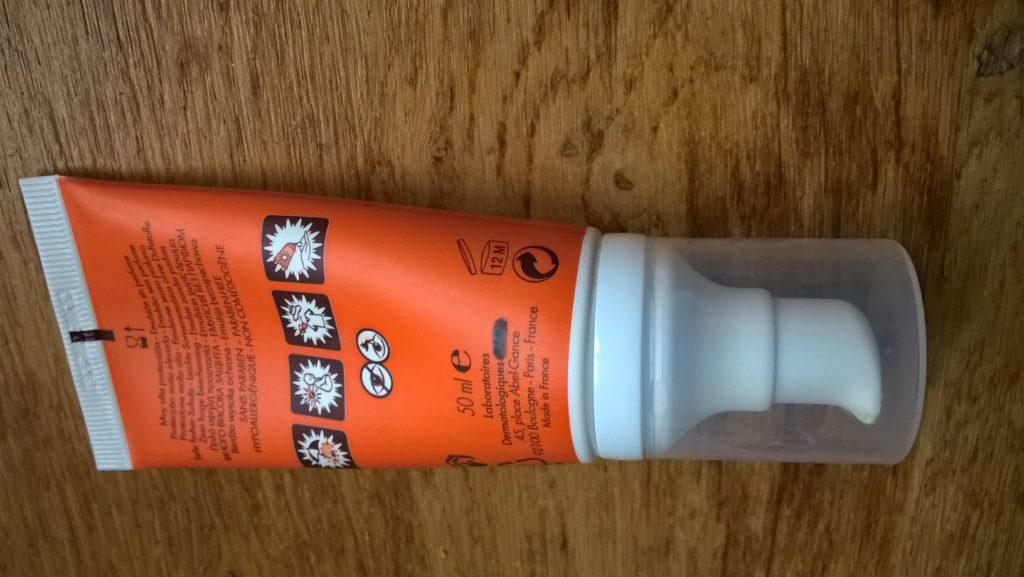 Finally, for those of you who, like me with my foundation, use a product beyond the recommended limit, immediately and mercilessly throw away any mascara causing you an infection, or any cream that has changed color, texture or fragrance!