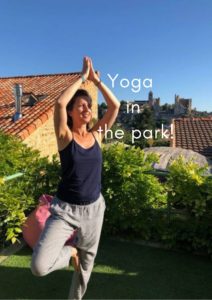 Hi! My name is Laetitia. I started yoga 15 years ago, on the advice of my doctor. I have to say, there really was a before and after in my well-being!
I then wanted to become a yoga instructor to share what has helped me in my every day life! I am now a certified Vinyasa Yoga instructor in Paris.
Vinyasa Yoga promotes strength and stamina, as well as flexibility and relaxation.
Group class: 20€ (10€ after tax deduction)
Individual class: 40€ (20€ after tax deduction)
If you want to book a class with me, or for more information, please contact me: 06 62 33 65 05
All levels welcome! Bring your mat, and if you can, a small cushion or yoga block.