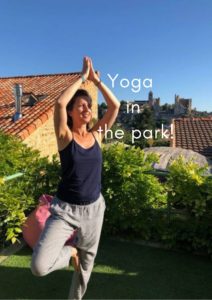 Come to a one hour yoga class, in or near Paris !
Next class in English in a park,
in the 15th arrondissement: Thursday, 29th July, 8:30
For another date or place, please contact me: 06 62 33 65 05.
We will practice:
– breathing exercises,
– standing poses,
– poses on the floor,
– a short meditation.
All levels welcome! Bring your mat, and if you can, a small cushion or yoga block.